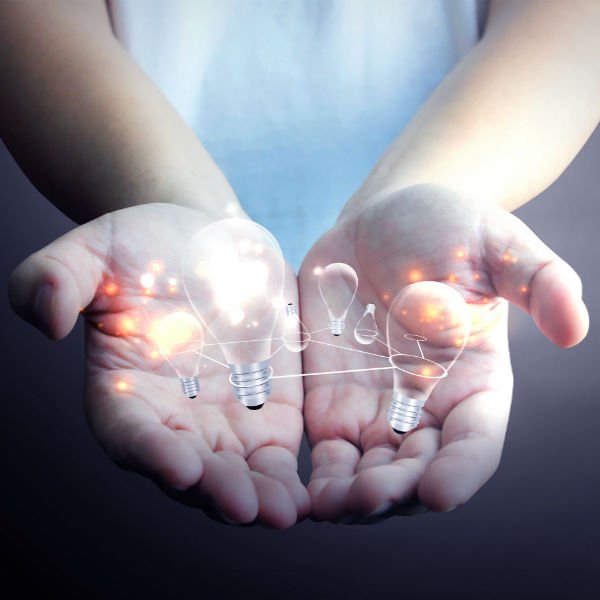 27 Mar

Light as a Service: Why + How

Commissioned work: Appeared first on chess wise
Drivers for Light As A Service
The rise of the Circular Economy
As a tech company we find ourselves at the forefront of a disruptive transformation our economic system. We have to acknowledge, like everyone else, that we have to overcome big challenges and we should deliver a part of the solution. We are depleting our natural resources at a very high pace and we are still only capable of recycling 60% of our waste. In this case a little over half is by far not good enough, it is clear that our linear 'take, make, dispose' economy will no longer serve us in the near future and it's in everyone's interest to support a shift towards a more circular economy, something the lighting industry could do by employing Light-as-a-Service models.
Disruptive changes in the lighting industry
However, the motivation to implement Light-as-a-Service throughout the lighting industry's value chain is not only about the need for a high level economic transition, it is also and maybe even more so, about the market disruption we are experiencing right now.
The design and production of light was an art, where as LED lights are now a commodity
The production of cheap LED lights is driven by the enormous amount of inexpensive resources in China.
As a result the harsh price competition is becoming a tiresome race

Changing customer demands
Last but not least, the demands of the customer are changing. The circular economy has driven business model innovation across all industries with two prominent-spin offs: the so called Sharing Economy which in return drives As-a-Service business models. Example; a car customer becomes a customer for a mobility solution, hence the rise of Uber, bla bla car and Zip car, and customers for light assets are now looking for light solutions. People don't want to own products, they want to be serviced with a solution for a problem or a desire. And businesses don't want to own and/or maintain assets that are not directly linked to their core business.
Shifting to Light-as-a-Service requires serious efforts but offers very fortunate opportunities.
The good news is that -now that the market for value added services is growing- the (LED) lighting industry can escape this zero-sum game of price competition by turning to light as a service models. This will require serious efforts from all businesses that are a part of the industry's value chain – from the manufacturers down to the installers. But the opportunities are numerous.
In short, light as a service will enable the lighting industry to establish long term-recurring revenue streams as opposed to the hunt for large 'one off' deals. At the same time this does suggest a great challenge since this transition will change revenue streams drastically. The lighting industry will need to look at ways to finance this transition in an as early stage as possible.
The ingredients for light as a service models

Sustainable design
There are several ingredients to making light as a service models work. The core ingredient is much in support of the shift towards a more efficient use of resources, hence a circular economy: Led manufacturers will need to design sustainable LEDs. Since sustainable lights will become an asset to the lighting industry itself, instead of to the customer, the lighting industry will need to prioritize investments in R&D to improve the life cycle of (LED) lights, not only on a technical level, but also on a circular level. The priorities are the longevity of LED lights, its modular design and the recyclability of its material components.
Partnerships across the value chain
This brings us to the importance of knowledge sharing and partnerships across the industry's value chain. Besides the importance of the financial partners, as mentioned earlier, LaaS implies strategic and practical co-operation at many levels; e.i. the improved sustainability of LED's -by adapting modular design-, suggests that maintenance providers will need to offer modular maintenance. And recyclability suggests a logistic process to make sure recyclable LEDs (or their components) end up there where they can be reused, either on a second-hand market or with the manufacturer.
Big data and Intelligent Asset Management
If we take a closer look at the requirements for the design and strategic partnerships, we are ultimately looking at (the application of) data. The industry will need to implement Intelligent Asset Management to supply the data, analytics and management tools to maintain lights and light systems as the essential assets for their LaaS business model; manufacturers will become dependent on usage, performance and maintenance data to improve product development and maintenance providers will need performance data to manage and maintain 'lighting platforms'.  In fact all throughout the value chain, including the financiers and end-users, stakeholders of LaaS models will need insight in the performance, maintenance and management of lighting systems.
Smart Lighting Systems
In comes the need for smart lighting technology which delivers the sensors & controls along with networks (connectivity protocols) to tend to the mining and distribution of the necessary data. This brings us to another technical requirement; the preference for local management of lighting platforms (stand alone networks) over management 'in the cloud'. Since the latter imply higher risks with regards to user experience, security, ownership of data and operational costs. Management via the cloud should be optional and not an inherent characteristic of a smart lighting network.
Who will 'own' and thus exploit a smart lighting network?
light as a service models go hand in hand with rolling out Smart Lighting networks. And some of us might have already tuned in to the epiphany that Smart Lighting infrastructures deliver a gateway to the internet of Things, as the perfect carriers for Smart City and Smart Building networks. Other smart assets could potentially make use of smart lighting networks as a superhighway to any back office/ management system, empowering all kinds of other as-a-service models. (Note: this requires smart lighting platforms to run on a multi-purpose (mesh) network protocol, such as MyriaMesh). In short: could the lighting industry deliver new network providers which compete with classic networking/ telecom giants? Whatever the answer, the question of network owner-ship, is an important strategic one, which needs to be addressed when shifting to light as a service models.
---
Ingredients to Light a a Service models summarized:
Sustainable LED design: longevity, modular design, recyclability
Strategic partnerships: Financial-, management- and logistic partners
Intelligent Asset Management: usage-, performance-, maintenance data to manage and maintain lighting platforms
Multi-Purpose Smart lighting network technology; local sensor and control networks (cloud as option)
---
Closing remarks
No matter the outcome, the future of light is all about the need for mining data (information) for the lighting industry
to co-create a greener planet by delivering sustainable, as-a-service models
to deliver a great customer experience
to potentially act as new, secure network providers
light as a service models, seem like a fortunate opportunity for the lighting industry. Together with the smart lighting networks, which essentially come along, they have the potential to become a very powerful driver for change in this world. In more ways, than most of us can imagine right now.