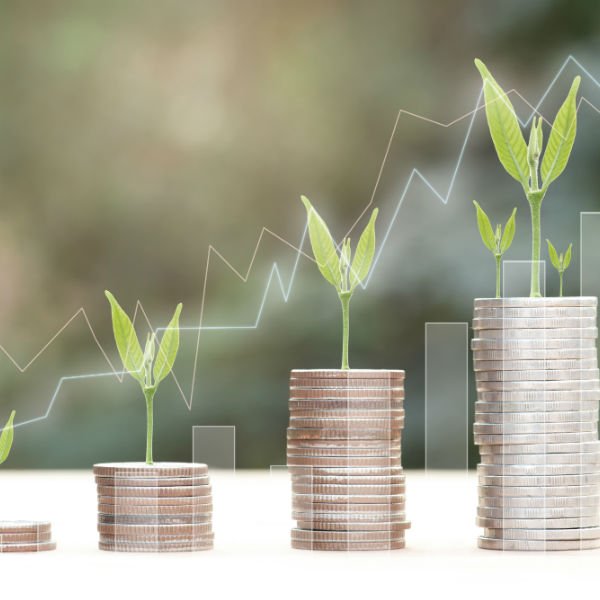 12 Feb

How Business Profits from the Sustainable Development Goals

(Written for Ecochain, co-author Linda Thorpe)

The awareness about the Sustainable Development Goals set by the United Nations is growing. What are they exactly? And how can your business contribute to – and benefit from these goals?
Sustainable Development Goals. Why?
We face many pressing challenges driving global efforts towards a more sustainable, inclusive economy. To overcome these challenges, every part of society – state, industry, academia, and civil society – has to collaborate to work towards a commonly recognized set of goals.
That is why the United Nation (UN) members the 2030 Agenda for Sustainable Development in 2015, a blueprint to ensure the future prosperity for people and the planet. The agenda addresses 17 urging Sustainable Development Goals (SDGs) related to inequality, climate, peace, justice, prosperity, and environmental degradation.
The Scope of Sustainability
Sustainability has become an all-purpose word. To make sense of different sustainability objectives, it helps to categorize them in three pillars; economic viability, environmental protection, and social equity.
The three pillars explained:
I Economic Viability
A business is economically feasible (sustainable) when;
• it can sustain its financing based on the perceived value by its stakeholders whether they are customers, shareholders, sponsors, etc;
• sustain its access to material resources;
• sustain its license to operate.
Only if all of the above requirements are met, a company can future proof its business. This implies that a business has to add value, not only to its stakeholders but also to the environment and society. It has to avoid wasteful consumption of material resources, and comply with social and environmental regulations. The more businesses adopt these basic requirements, the more it impacts the aggregate economy.
This pillar counters the failures of a linear economy and supports the transition towards a future proof, circular economy.
II Environmental Protection
We have taken our natural resources for granted. We ignored both their scarcity and role in the workings of the ecosystems that provide us with the most valuable resources that make life possible; clean air, clean water, and rich soil. Protecting the planet from further exploitation and neglect especially applies to corporations. Industries are key agents in shifting from the exploitation of natural resources towards restoring the ecosystems that are the foundation of future prosperity.
This pillar sets goals to help restore our natural capital, think; reducing fossil fuel emissions and deforestation, evolving sustainable agriculture and promoting circularity within industry value chains.
III Social Equity
We have an ethical responsibility to fight injustice and poverty and ensure inclusiveness, yet we also benefit from developing Social Equity. Talent, skills, and ambition are not distributed exclusively amongst the most privileged. Companies will benefit when everyone gets an equal opportunity to develop their skills. It ensures a skilled, healthy and vital workforce.
This pillar supports initiatives to promote peace, inclusiveness, social justice, and economic autonomy, within business networks and grassroots movements.
The SDG tracker gives a detailed overview of to what extent each goal has been achieved so far. A detailed overview of the global indicator framework can be found here.
How does business meet and benefit from the objectives of SDGs?
Paradoxically the 230 indicators that monitor the 17 goals and 169 targets of the SDGs, were developed for Governments and NGO's, – not for business. The indicators that support the climate goal, for instance, have no business relevance but focus mostly on policies and subsidies. The Business and Sustainable Development Commission points out that we urgently need a re-interpretation of the indicators to link them to business and business intelligence and smarter, sustainable decision-making.
A $12 trillion opportunity for the private sector (….)
The good news is that business does not need to wait for a top-down goal-setting process. According to the Better Business Better World report by the Business & Sustainable Development Commission, achieving the Global Goals could open up an estimated US$12 trillion in market opportunities in four economic systems that represent around 60 per cent of the real economy: food and agriculture, cities, energy and materials, and health and well-being. Leading executives and experts have recognized these business opportunities and are pathing the way already.
Sustainability Intelligence to help set and measure goals
In the meanwhile, the business intelligence tools are evolving to help organizations set measurable goals and monitor progress. All-in-one solutions, however, don't exist. This is mainly because SDG targets are either quantitative or qualitative and need to be measured accordingly.
Recognizing the difference between qualitative and quantitative goals.
Looking at the nature of the three pillars, the development of the first two is supported by economic and environmental SDGs of which the progress can be monitored through quantitative parameters. Yet the development of Social Equity implies the use of mostly qualitative parameters.
Life Cycle Assessment Technology to contribute to – and benefit from Economic & Environmental SDGs
Ecochain acknowledges the urgency to strengthen each pillar in support of all the SDGs, however, our expertise lies with the quantitative measurement of green business KPI's in support of the first two pillars. Ecochain uses Life Cycle Assessment technology to enable organizations to process mass balance data to assess product and system- footprints. Next, you can relate these footprints to costs and identify key leverage points to improve both your environmental performance and your bottom-line. This is how we applied LCA technology to deliver Environmental Intelligence to help your company create a profitable and effective sustainable strategy.
In effect, Ecochain helps your company to contribute to the following SDGs while developing a smarter, more successful business:
– Good health and well-being (3)
– Clean water and sanitation (6)
– Decent and economic growth (8)
– Affordable and clean energy (7)
– Sustainable cities and communities (11)
– Responsible consumption and production (12)
– Climate action (13)
Take 2 minutes of your time to watch our short introduction video, explaining how Ecochain works and what we believe in.
Did you know 23% of companies disclose meaningful Key Performance Indicators and targets related to the SDGs? Don't be a laggard. Become a sustainable front runner.